Theological roots of scientific realism and its persistence in contemporary physics
Keywords:
Realism, costructivism, theological framework, experimental data, quantum gravity, neutrino sources
Abstract
The attitude of a large majority of the physicists is realistic: They believe that their successful models describe approximately the actual structure of the world. This attitude is rooted in the theological and philosophical movement that gave birth to modern science. But the fact is that the current philosophical climate is very different from the climate that reigned at the beginning of modern physics. So the question arises of whether scientific realism can now rely on other theoretical bases, or we should rather expect the evolution of physics towards a non realistic science. In this presentation are reviewed the mentioned points; it is furthermore discussed how a non realistic physics might look like, and finally some recent cases are addressed that may indicate this new impulse toward a non realistic physics.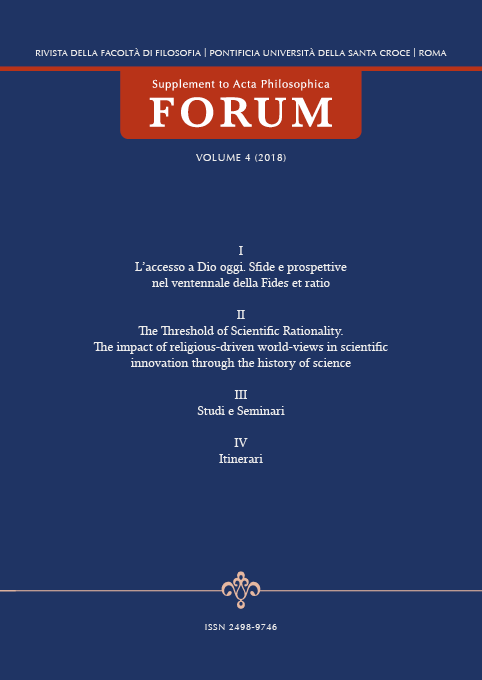 Downloads
Section
The Threshold of Scientific Rationality