On the Threshold of Galilean Science: Domingo de Soto and Tommaso Campanella
Keywords:
Domingo de Soto, Tommaso Campanella, Galileo Galilei, science, demonstration, experience
Abstract
In this paper we investigate some aspects of the philosophy and epistemology of two authors of the Early Modern Age, Domingo de Soto and Tommaso Campanella, both Dominicans, who can be placed between the beginning and the middle phase of the "Scientific Revolution". In particular, on the one hand we analyze how Soto deals with the notion of "cause" and with the demonstratio circularis, a type of demonstration that also affected Galileo's method. On the other hand, we examine Campanella's conception of science and its based-on-experience elements (or the historia) for seeking some points of contact or contrast with the nascent Galilean science.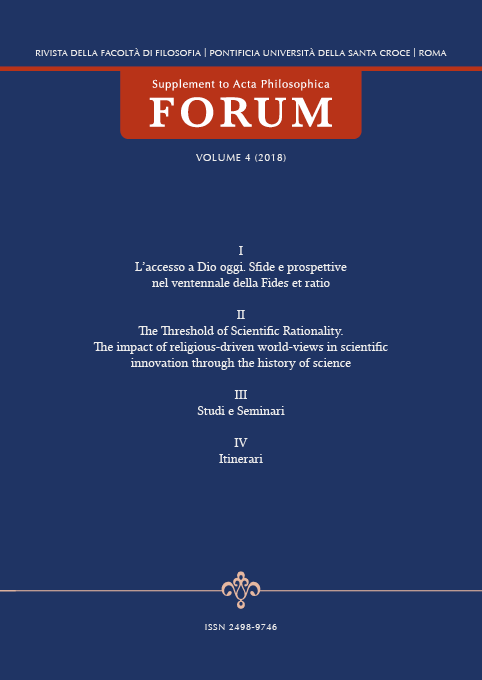 Downloads
Section
The Threshold of Scientific Rationality