The influence of Sergio Cotta on Spanish legal philosophy
Keywords:
existentialism, fenomenology, natural law, ontology
Abstract
This paper analyzes the impact of Sergio Cotta's legal thought on Spanish legal philosophy. The starting point is found on the contextualisation of Cotta's work in Spain, as well as on the study of the works of the Italian thinker that most influenced the Spanish philosophers of law. To this end, we want to indicate the imperishable nature of Cotta's works and his teaching through the works of well-known legal philosophers in Spain.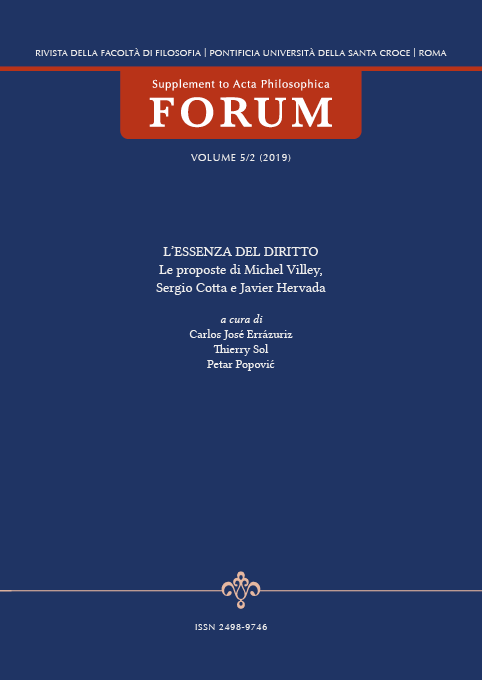 Downloads