Ethics of War (and Love for Enemies) in Thomas Aquinas
Keywords:
Just War,, Intrinsece mala, Love for Enemies, Turn the other Cheek, Moral- ity during a War
Abstract
The purpose of this essay is to reconstruct and analyze Thomas Aquinas' thought on the morality/immorality of the choice to fight a war and of certain conducts that happen during wars (ambushes, spreading false information to mislead the enemy, actions that harm civilians, etc.). Thomas lays out three conditions of the just war (legitimate authority, just purpose, righteous intention in fighting), and then the theory of just war must be reconciled with the thommasian condemnation of murder, with the precept to love one's enemies, and with the precept to turn the other cheek. Finally, the essay identifies other conditions of just war that are hinted at or explicable in Aquinas' texts. A critique of some of Thomas' theses is deferred to a later article.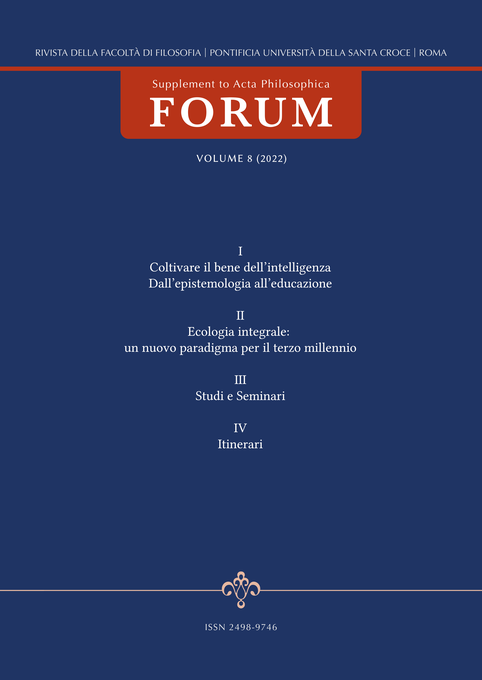 Downloads