The experience of God's love in the act of faith
Keywords:
faith, lived experience, love, objectivity, Rousselot, Lonergan, Ratzinger
Abstract
The nature of the act of faith is explored to justify its authentically personal and objective character. In the light of the recent Magisterium and of some significant theological contributions, the experience of love with which the Holy Spirit touches the heart in the act of faith is highlighted. In such contact, which requires the involvement of the affective dimension together with the intellectual one, the believer has an immediate experience of the object of faith: God himself, who, indicated to the intellect in external signs, by grace becomes perceptible in the heart of man.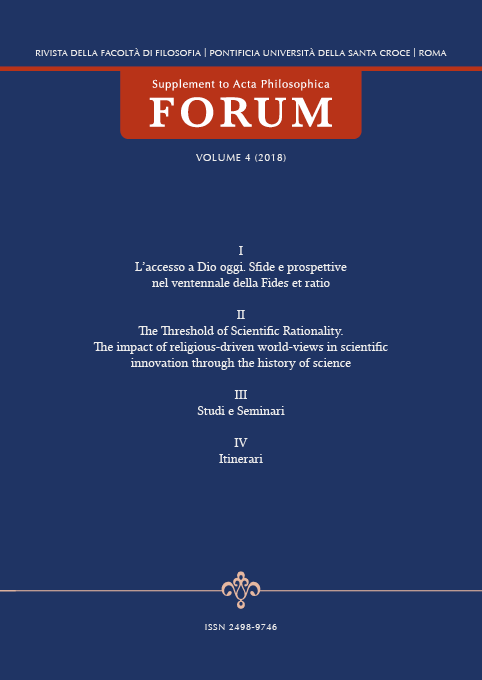 Downloads
Section
Access to God today