"The controversy between philosophers and theologians" by Duns Scotus. Guide to reading a notable place in the Prologue of the Ordinatio
Keywords:
Duns Scotus, faith and reason, philosophy (image of), Ordinatio, Prologus, human ultimate end
Abstract
In this work a reading guide to the famous Scotus' Controversia inter philosophos et theologos, contained in the first part of the Prologue of his Ordinatio is offered. After having stated what a 'prologue' and Scotus' Ordinatio are, the author analyzes the arguments with which Scotus contrasts philosophers with theologians. What Scotus presents is not a clash between disciplines, nor between some precise, historically determined figures. Scotus intends rather to show that Revelation is necessary not only beyond reason, but also for reason itself, making it aware of possibilities that, without Revelation, our intellect could not even have imagined.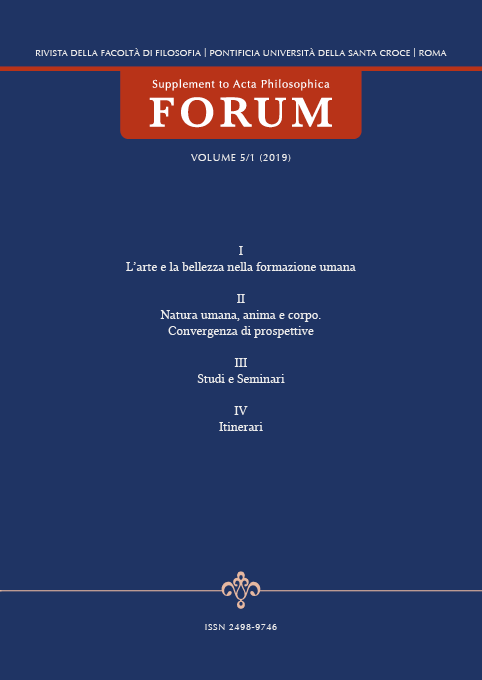 Downloads