The impossible date on the dollar. Augustine on spiritual visions of corporeal origin
Keywords:
mind-body problem, drems, visions, intentio, cogitatio
Abstract
The paper presents an analysis of De Genesi ad litteram, XII, xx, 42, in order to clarify Augustine's view on the physical process of constitution of spiritual visions. The main topics covered are: the notion of intentio animae; the theory of sensation; the status of dreams and dream-like visions; the relationship between sensation, memory and imagination; the distinction and the differences between the different levels of consciousness.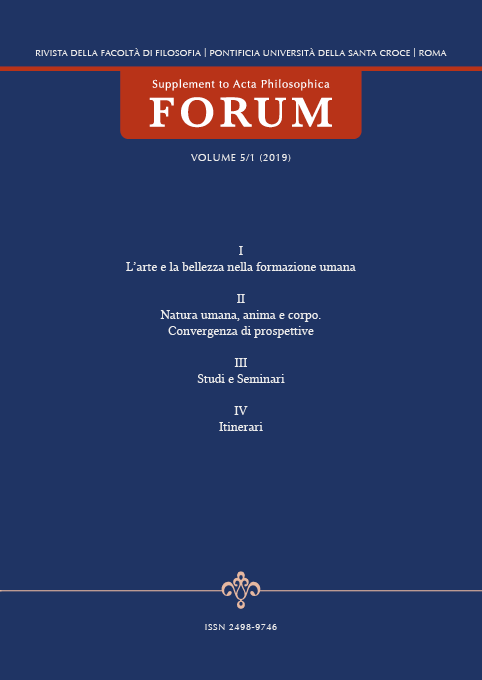 Downloads
Section
Human nature, soul and body. Convergence of perspectives