Considerations on Art
Keywords:
definition of art, art and philosophy, contemplation, Aristotle, Ernst H.J. Gombrich, George Steiner, Arthur Danto
Abstract
The article proposes to answer two questions: Is it possible to define art? What would be the motives that make art important in human formation? As to the first question, it denies, in dialogue with A. Danto and the consideration of Aristotle's account on definition, the possibility of defining art; it would only be possible to offer a general description, a typological approximation. The answer to the second question points out five reasons that make the aesthetic contemplation-evaluation an enriching activity: to compel us in some way to contemplate-evaluate; to introduce us to a certain historical moment; to discover in many cases expressions of perfection and of beauty; to get in touch with the artist's freedom, and finally, to understand the metaphorical message present in every work of art that concerns our very being.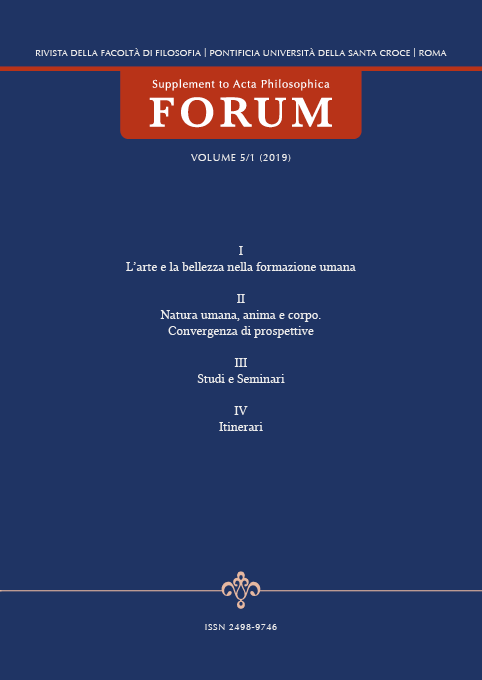 Downloads
Section
Art and beauty in human formation