The seventh Book of Confessions: God and Evil
Keywords:
Augustine, manichaeism, neoplatonism, good and evil, privatio
Abstract
This contribution reconstructs the philosophical contents of Book VII of the Confessions of St Augustine. The progressive purification of the conception of the divine leads our author to overcome the materialistic and dualistic vision of Manichaeism and critically assume the best of the Neoplatonic tradition. Augustine, however, radicalizes the Neoplatonic indication, going so far as to argue that all that is, as it is, is good. Evil not only does not have its own ontgological source, but also has its own consistency: it is deprivation of good. In the article we try to reconstruct critically how such a complexion of theses — so full of corollaries at every level — finds theoretical justification in the Augustinian text.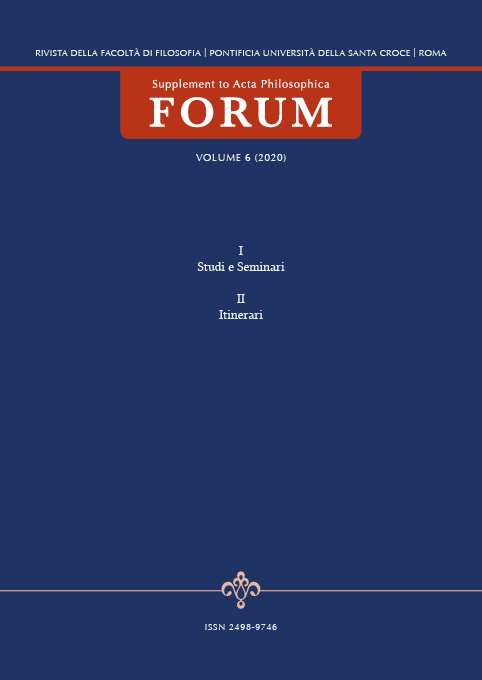 Downloads