Of Identity and Diversity. A Reader's Guide to John Locke's An Essay concerning the Human Understanding, II, c. 27
Keywords:
John Locke, personal identity, consciousness, self, concernment
Abstract
Of Identity et Diversity is the chapter of the Essay concerning the Human Understanding which contains John Locke's doctrine about personal identity. This article aims to offer a guide to the reading, developing three fundamental points. Firstly, it shows how Locke established his position about identity and individuation, in the opening paragraphs of the chapter. Secondly, it focuses on the way in which Locke provided, starting from § 9, a first definition of consciousness, useful to show that personal identity derives from it, rather than from substance. Finally, it highlights how the notions of consciousness have been completed with that of concernment, which makes the person a subject mainly, though not exclusively, of a juridical-moral kind.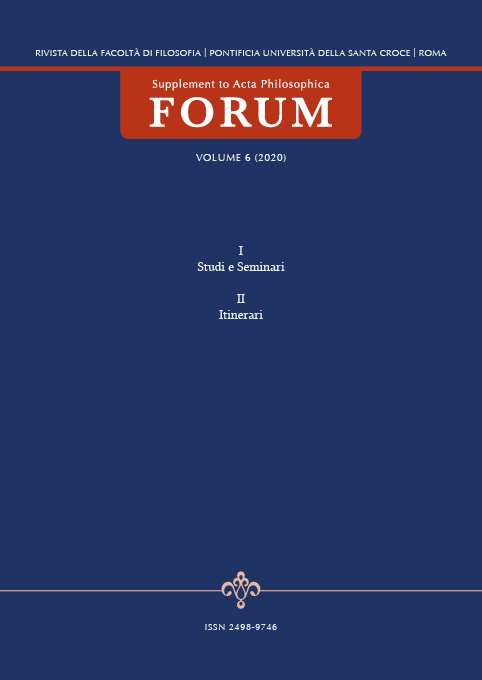 Downloads