Environmental Crisis, Anthropological Crisis
Keywords:
Anthropocentrism, Environmental Crisis, Meanings of Nature
Abstract
This article aims to highlight and delve into – starting from the third chapter of Laudato si' – how the environmental crisis is an anthropological crisis. In particular, it manifests as a crisis of meaning and significance. We are increasingly losing our ability to recognise the meanings and, therefore, the values that nature possesses. Furthermore, we are losing our ability to give lasting meanings to natural objects and things of the natural world. The thesis proposed is that a renewed and good person-nature relationship today necessarily passes through the recovery and acquisition of new meanings of the relationships that connect each of us to nature. But how is such recovery possible? This question is not insignificant and can only be articulated on various levels of human action. The article will present four: cultural anthropological level, level of thought, ethical level, and religious level. The first three will only be briefly mentioned, and the religious level will be extensively presented.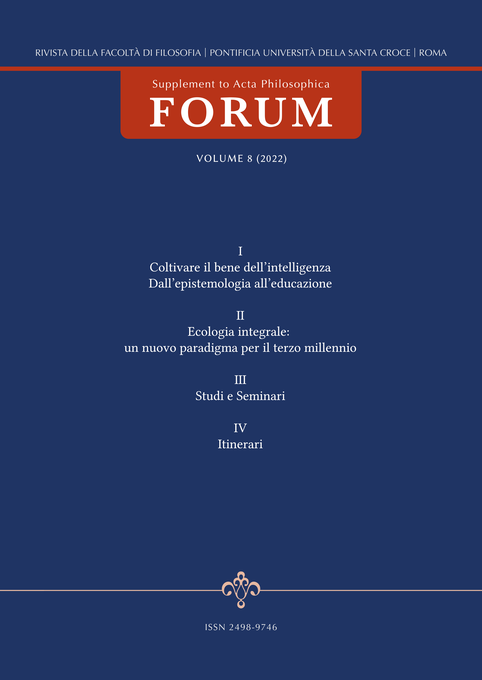 Downloads
Section
Integral Ecology: A New Paradigm for the Third Millennium