The centrality of the ethical-anthropological dimension in a university training project. The Rui Foundation case
Abstract
Is it possible to recognize a space for the ethical-anthropological dimension, within university education, regardless of the specific study discipline chosen by the student?
Starting from a heuristic analysis of the explicit and implicit needs of the Italian university population, this article illustrates the reasons for proposing an integrated training path, which best prepares university students to build a mature life in the family, at work and in the society. To this end, the reflections that led to the planning of a training course, active in Italy in the University Residences of the Rui Foundation, are presented, which has its heart in the modules of philosophical anthropology and general ethics.
The centrality of the metaphysical question - articulated and declined in an appropriate way to the situation of the interlocutor (university student of various disciplines) – emerges from the reflection on action and on the subject of acting that leads to the question about the cosmos and the meaning of human life in different operating contexts.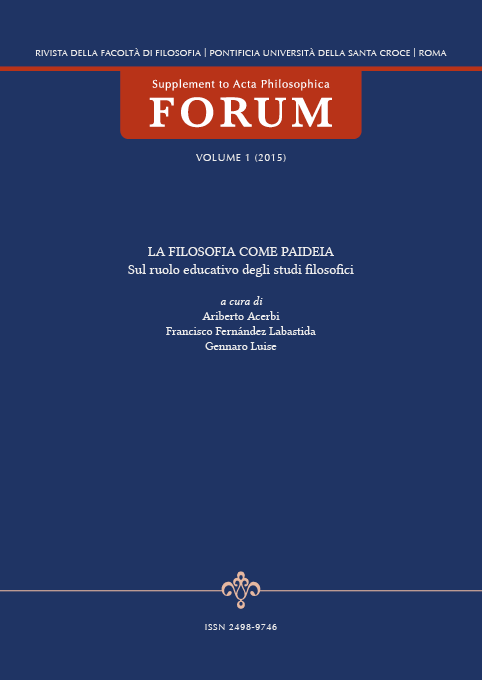 Downloads
Section
The role of philosophy in professional training