The Education of Intelligence in Early Modernity. Locke, 'On the Conduct of the Intellect'
Keywords:
Conduct, Disposition, Truth, Wisdom, Prudence, Freedom
Abstract
The paper presents a posthumous writing by Locke devoted to the education of intelligence. Taking its cue from the English philosopher's emphasis in this writing on cognitive habits, it traces the implicit function of some fundamental intellectual virtues, according to the classical tradition, which are the subject of some rediscovery in contemporary epistemological literature: wisdom and prudence. Finally, the importance of freedom, as the purpose of the culture of intellectual education, is noted.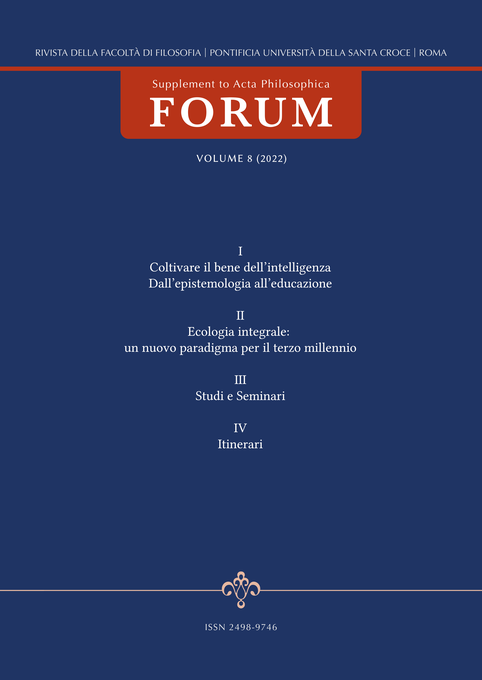 Downloads
Section
Cultivating the Good of Intelligence. From Epistemology to Education